Compact,
Plug-and-Play
Headworks
Unit
Compact,
Plug-and-Play
Headworks
Unit
PTU Complete Plant
The PTU Complete Plant is a completely sealed plug-and-play compact headworks unit, available in various capacities ranging from 0.2 MGD to 4.5 MGD. It combines screening, grit removal, and sometimes FOG removal into one self-contained unit. The design of the unit is customized according to customer requirements and is manufactured in 316 stainless steel.
The PTU is mostly suitable for smaller plants or when customers need a compact headworks solution as the result of space limitations.
The unit is delivered in various models to include mechanical screening, grit removal, and sometimes FOG removal. The screening step can be completed with either the SSS Spiral Screw Screen or the RotoSieve Drum Screen. Utilization of the RotoSieve for the screening function allows customers to use the PTU as a one stop solution for both fine screening and grit removal to protect the delicate membranes of a MBR system. SCP Shaftless Screw Presses are paired with each RotoSieve screen to transport, compact, and dewater the screenings before being discharged to a customer-supplied bin/dumpster. If a SSS Spiral Screw Screen is utilized for the screening step, the screenings are subsequently washed, dewatered, and discharged directly from the SSS into a bin/dumpster. Following the screening process, grit is removed from the influent via the dewatering and transport shaftless screws located in the grit tank.
The PTU Complete Plant represents a groundbreaking solution in the field of wastewater treatment, as it revolutionizes the traditional methods by combining multiple essential functions into one cohesive and compact unit. This completely sealed plug-and-play headworks unit redefines efficiency, with capacities ranging from 0.2 MGD to an impressive 4.5 MGD. With meticulous attention to detail and engineering excellence, the PTU Complete Plant seamlessly integrates screening, grit removal, and sometimes even FOG (fats, oils, and greases) removal into a self-contained marvel of modern technology. Its innovative design not only streamlines the entire waste management process but also ensures maximum performance while minimizing maintenance requirements.
The extraordinary versatility offered by this advanced system is truly remarkable – accommodating different plant sizes without compromising on functionality or reliability. As water scarcity becomes an increasingly pressing concern worldwide, embracing technologies like the PTU Complete Plant provides us with hope for sustainable solutions that preserve our precious resources without sacrificing efficacy or convenience.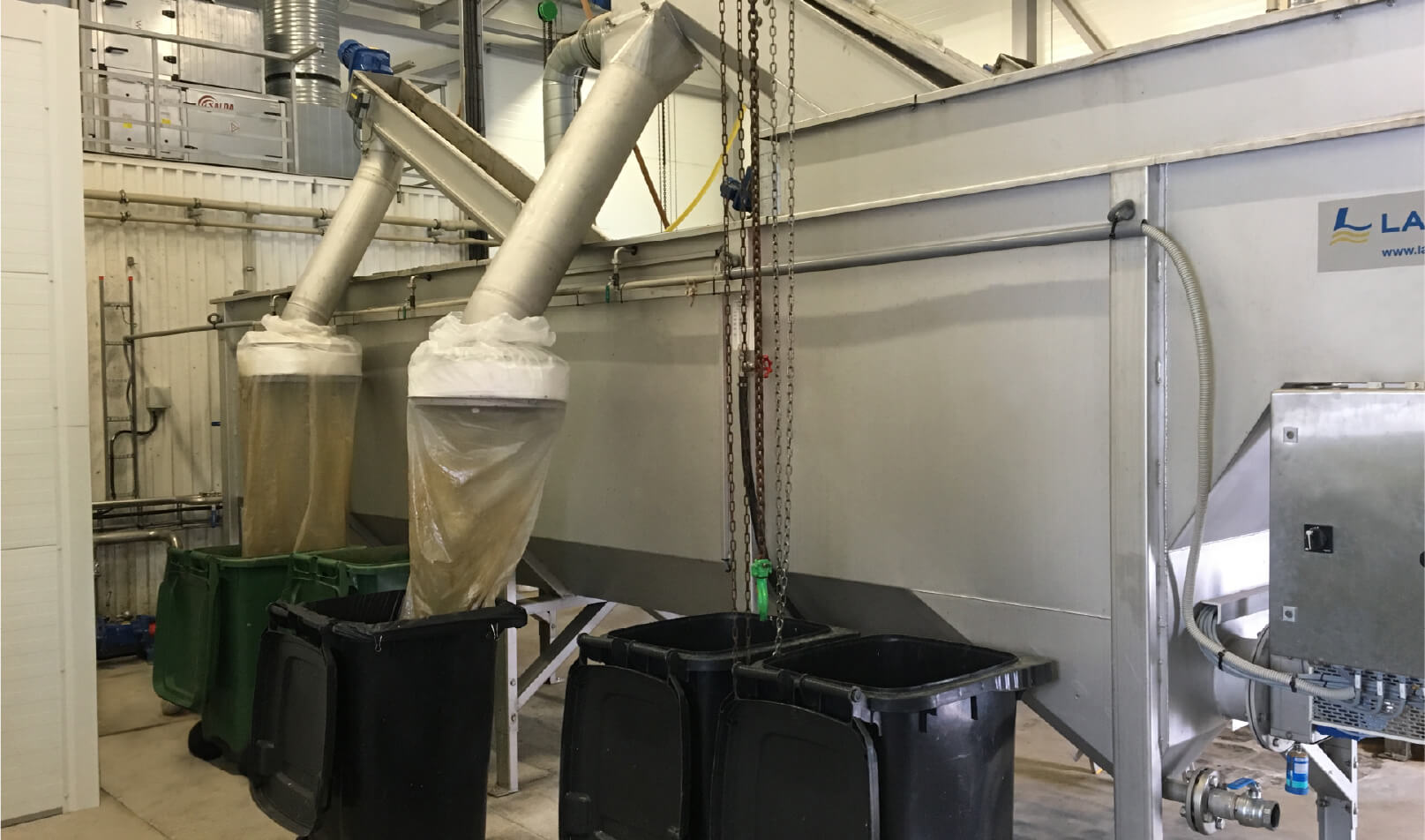 Features and Benefits
Customized and compact solution for screening and grit removal. A great complete headworks solution for plants up to 4.5 MGD.

A one stop solution for MBR protection when utilizing the RotoSieve screen.

Easy to install. Plug-and-play.

All stainless steel construction

Low engineering and civil costs.

Low operating costs