Compact,
Plug-and-Play
Headworks
Unit
Compact,
Plug-and-Play
Headworks
Unit
PTU Complete Plant
The PTU Complete Plant is a completely sealed plug-and-play compact headworks unit, available in various capacities ranging from 0.2 MGD to 4.5 MGD. It combines screening, grit removal, and sometimes FOG removal into one self-contained unit. The design of the unit is customized according to customer requirements and is manufactured in 316 stainless steel.
The PTU is mostly suitable for smaller plants or when customers need a compact headworks solution as the result of space limitations.
The unit is delivered in various models to include mechanical screening, grit removal, and sometimes FOG removal. The screening step can be completed with either the SSS Spiral Screw Screen or the RotoSieve Drum Screen. Utilization of the RotoSieve for the screening function allows customers to use the PTU as a one stop solution for both fine screening and grit removal to protect the delicate membranes of a MBR system. SCP Shaftless Screw Presses are paired with each RotoSieve screen to transport, compact, and dewater the screenings before being discharged to a customer-supplied bin/dumpster. If a SSS Spiral Screw Screen is utilized for the screening step, the screenings are subsequently washed, dewatered, and discharged directly from the SSS into a bin/dumpster. Following the screening process, grit is removed from the influent via the dewatering and transport shaftless screws located in the grit tank.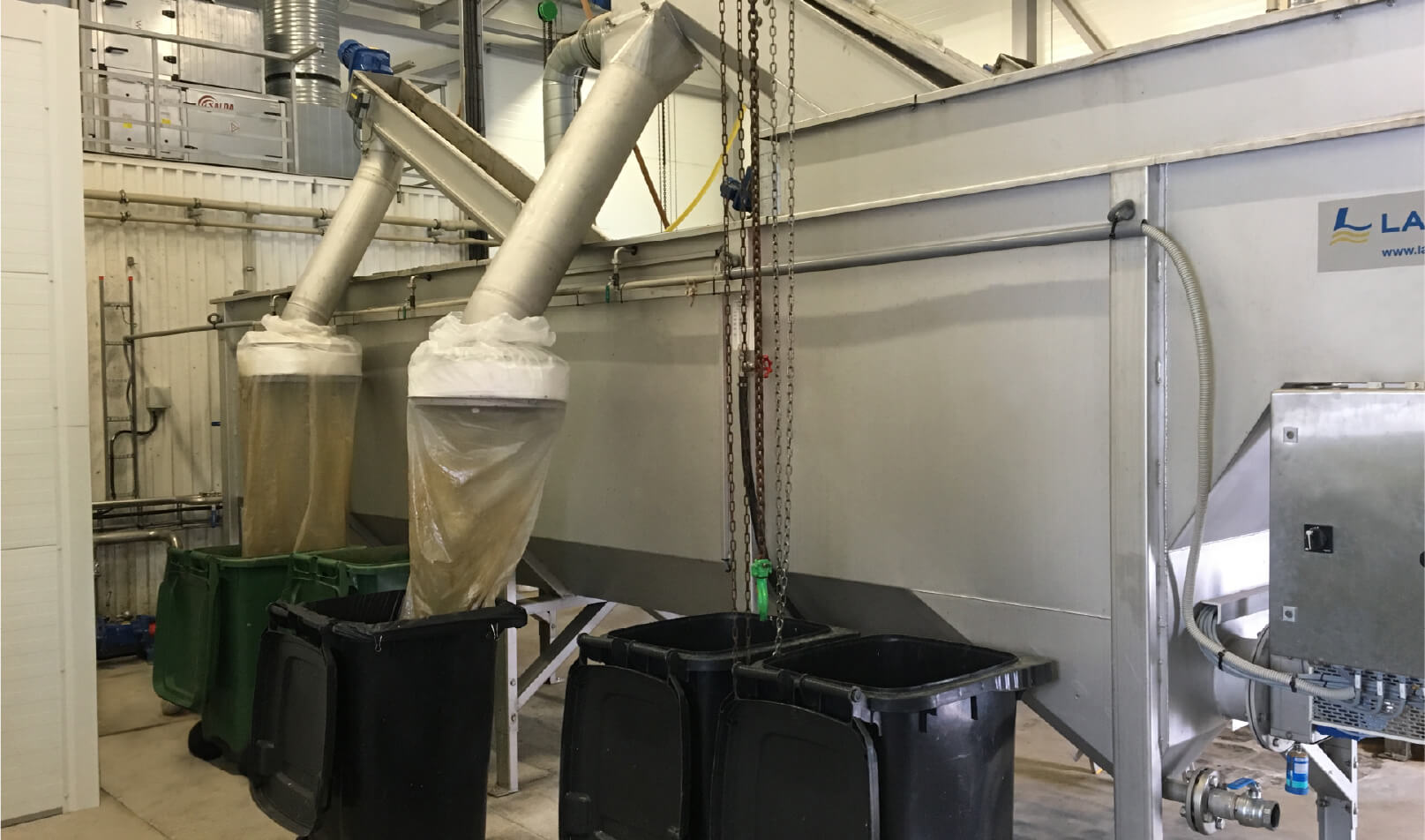 Features and Benefits
Customized and compact solution for screening and grit removal. A great complete headworks solution for plants up to 4.5 MGD.

A one stop solution for MBR protection when utilizing the RotoSieve screen.

Easy to install. Plug-and-play.

All stainless steel construction

Low engineering and civil costs.

Low operating costs