High Performance and
Low Maintenance Septage
Receiving
High Performance and
Low Maintenance Septage
Receiving
RotoSieve Septage Receiving Unit
The RotoSieve Septage Unit is the world-class solution to the most common complaints related to septage receiving systems. With a design based on the RotoSieve Drum Screen, the internally-fed, self-cleaning drum design efficiently and quickly handles the heavy solids loads common with septage without the need for rock traps, grinders, or tanks.
Automatic flow control and internal feeding of the septage into the drum assures the best mechanical separation possible. Additionally, there are no seals or internal moving parts that can result in material bypassing the system.
The RotoSieve Septage Receiving Unit emerges as an exemplary remedy for the myriad of grievances commonly associated with septage receiving systems. Delving into its impeccable design, this unit draws inspiration from the renowned RotoSieve Drum Screen, enhancing its efficiency and expediency in dealing with burdensome solid loads inherent in septage. By employing an internally-fed and self-cleaning drum mechanism, this ingenious design obviates the necessity for rock traps, grinders, or tanks that have traditionally been relied upon. With a pioneering approach at its core, the RotoSieve Septage Receiving Unit sets new standards in providing seamless solutions for handling even the most demanding requirements of septage management processes.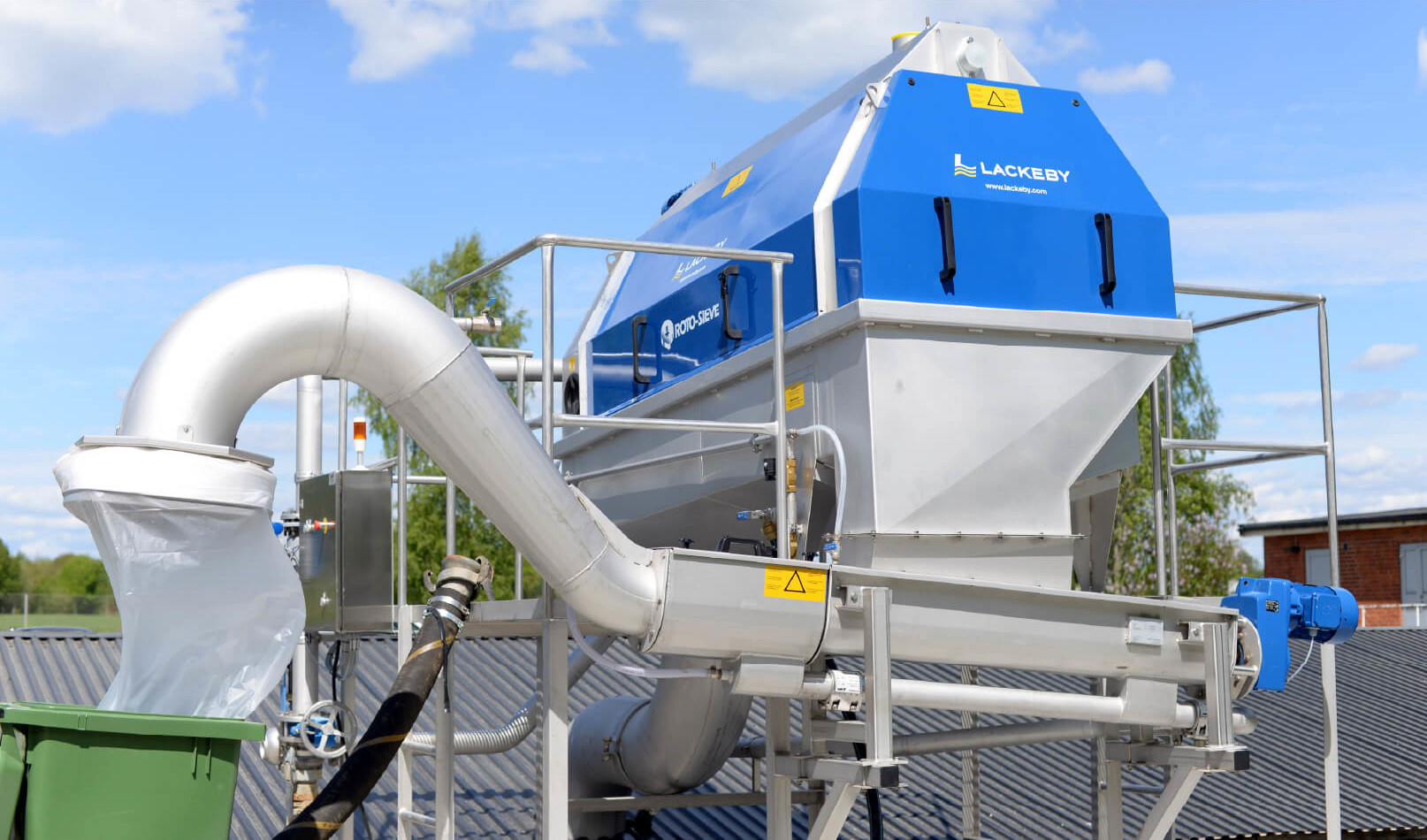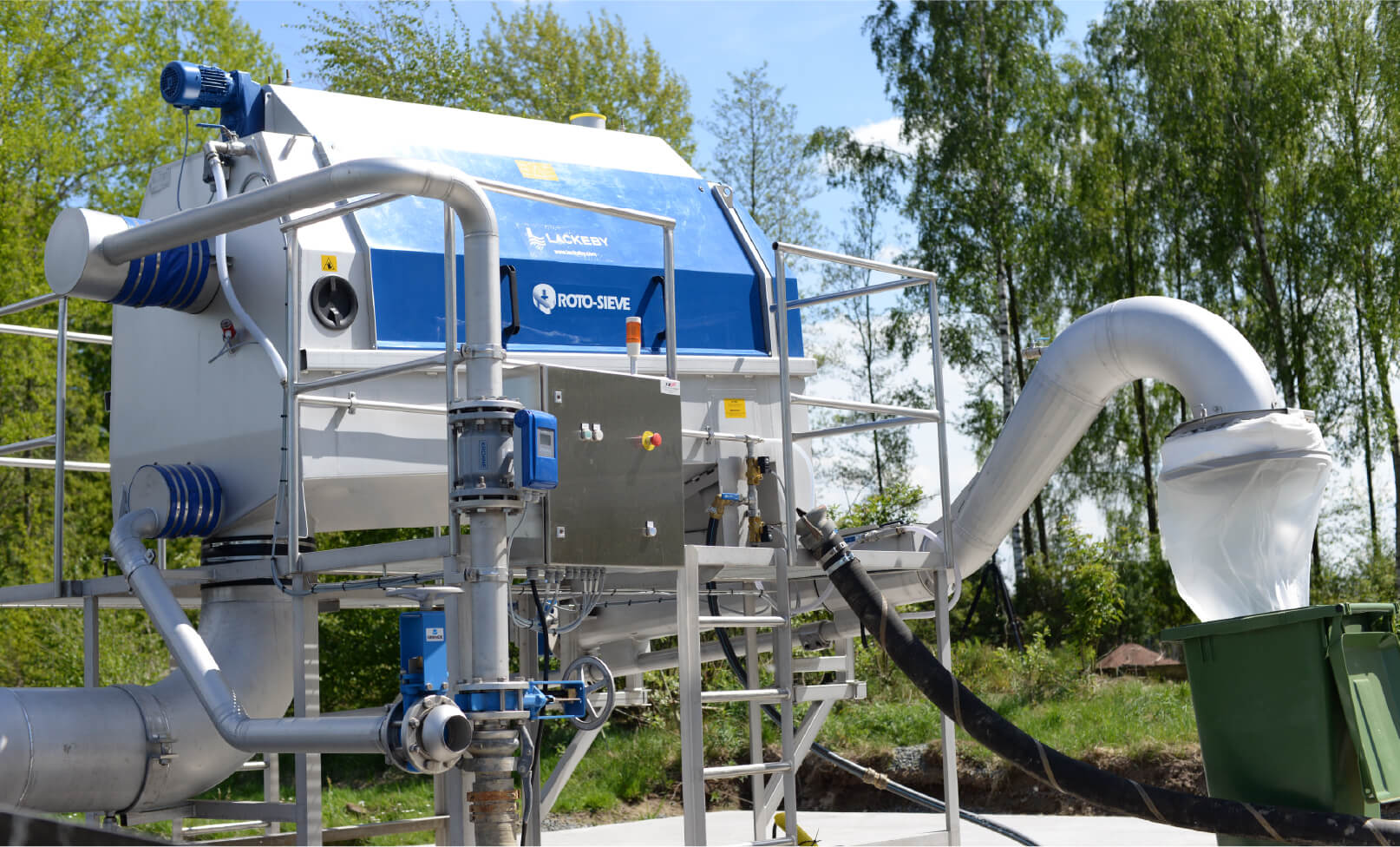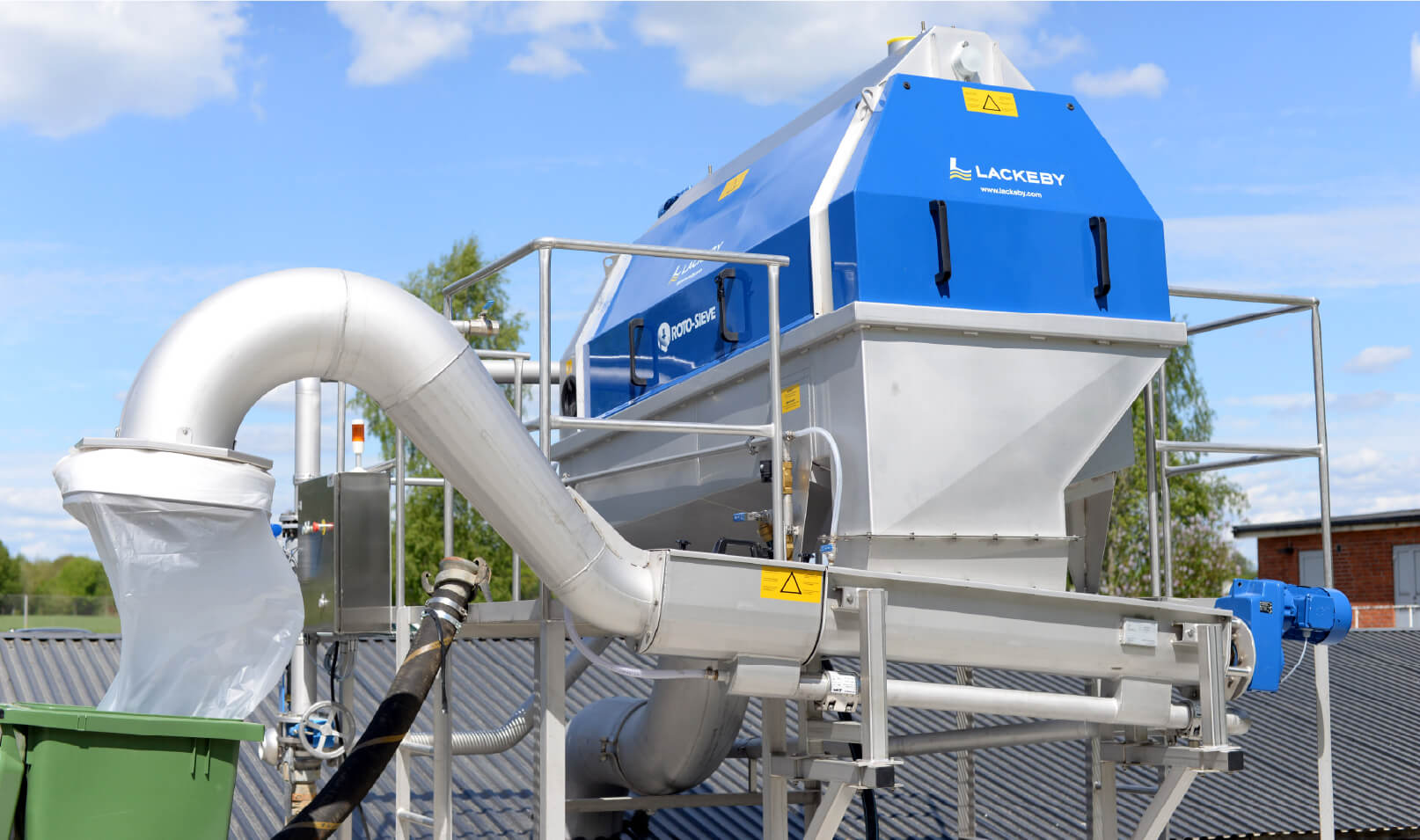 Features and Benefits
High capacity even with high solids content enables fast septage truck unloading.

No rock trap or grinder is needed. This eliminates the unsanitary jobs of emptying rock traps daily and maintaining grinders.

No tank is needed. This eliminates sedimentation problems associated with tank-based septage receiving stations, a common complaint of plant personnel.

Automatic overflow bypass with overflow sensor and alarm protects downstream processes.

Self-cleaning design efficiently keeps unit and screen free of debris.

Reduced odor issues as the unit is completely enclosed and all septage completely exists the unit after every load.

Innovative drive design of the RotoSieve results in low maintenance and high reliability.

Low energy use.

Based on the highly regarded and well proven RotoSieve Drum Screen technology.

Compact, space-saving design