Flexible, Reliable and
Efficient Screenings
Press
Flexible, Reliable and
Efficient Screenings
Press
Piston Press
The KP Piston Press is a great economical option for dewatering and transporting screenings where either space is a constraint or there is a need to lift the screenings vertically at the outlet. The Piston Press combines the good dewatering capacity of a screw press with the capability of a hydraulic press to lift and transport the dewatered material. This is made possible by the flexibility of the unique drive system which utilizes a worm gear motor and a trapezoidal threaded shaft. The piston compresses the screenings in a press zone with small openings for high dewatering. To create the resistance required for dewatering, the piston press is connected to a press pipe or an adjustable counter-pressure device. Pressate and flush water is collected in a trough underneath the press housing and discharged through an outlet. Dewatered screenings are discharged via a press pipe to a bin/dumpster or continuous bagging device.
The KP design is constructed of 304 or 316 stainless steel. The robust design and wide range of models can handle almost any application while requiring minimal maintenance. The flexible design is great in both new and retrofit projects. Maximum capacity is 25 ft3/hr of screenings.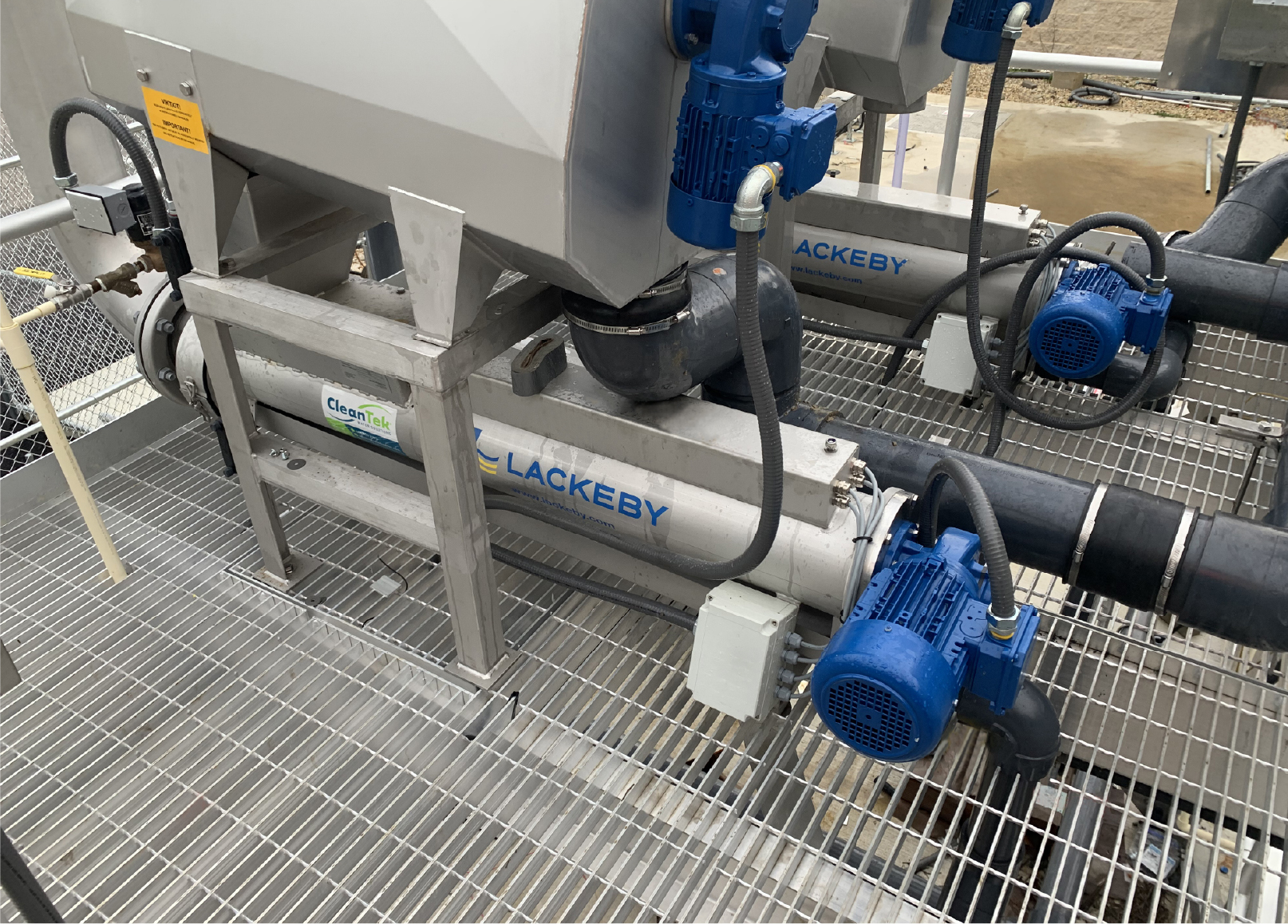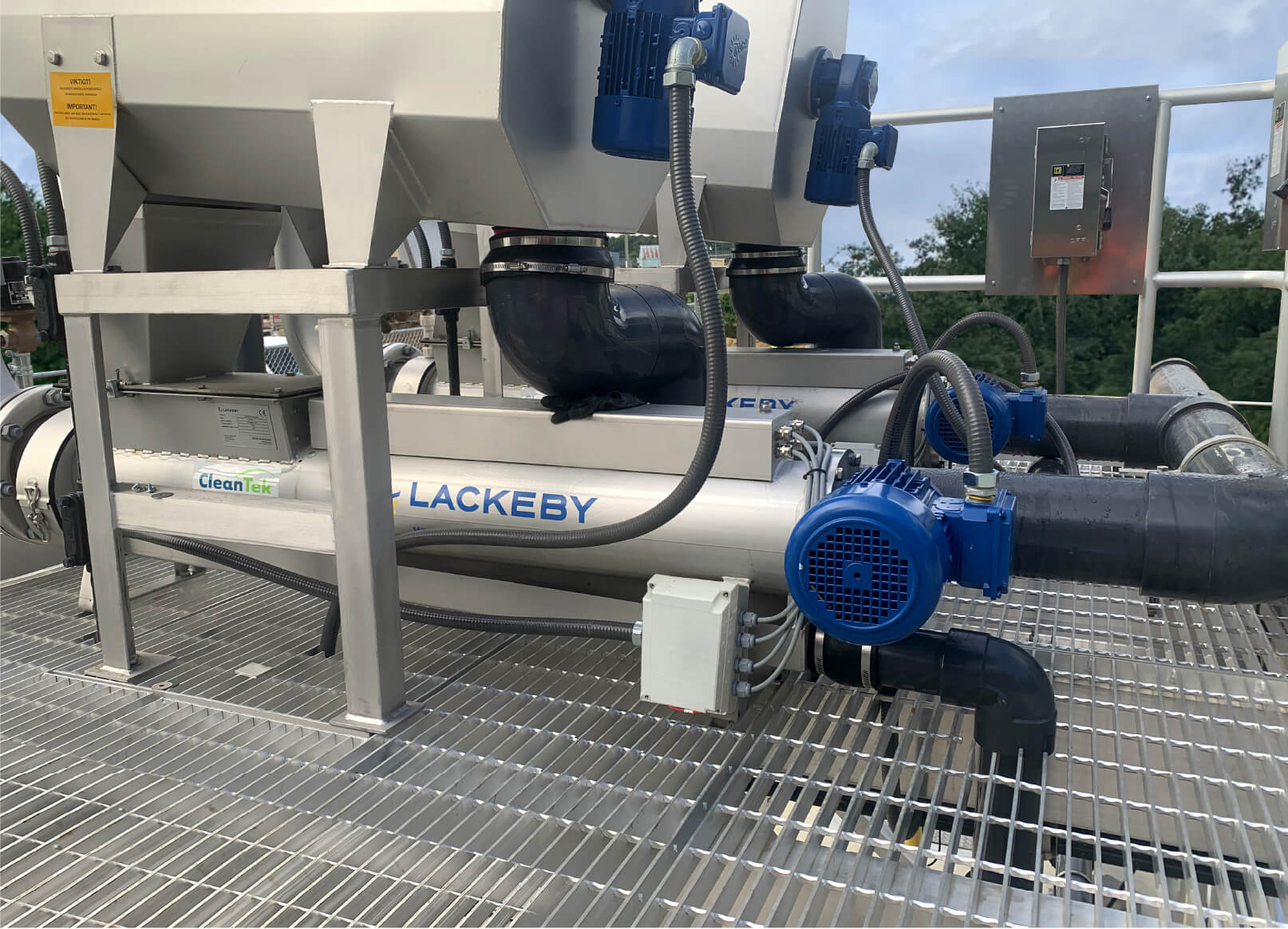 Features and Benefits
Ability to transport screenings significant vertical distances at the outlet via a press pipe.

Use of a piston minimizes the risk of screenings wrapping around a shaft.

Low profile design easily fits under other equipment like screens and conveyors.

Optional bagging device at discharge.