Grit Handling
Sand, gravel, and many other abrasive materials (aka "grit") take a large toll on pumps, valves, and other equipment during the wastewater treatment process. As wastewater moves through a system the accumulation of solids causes a loss of capacity in tanks and channels as well as protection of downstream processes. The protection of treatment equipment such as membranes, aeration tanks, and digesters is key to efficient and effective wastewater management. Removing grit from the influent is a key part of this protection.
Grit Removal Products
Reducing grit levels in a small to medium sized wastewater treatment system is made easy with the Grit Classifier. The Grit Classifier offers top-of-the-line technology to ensure a high degree of separation of grit from influent wastewater. The Grit Classifier also aids in the protection of downstream equipment such as pumps, membranes, and valves to increase the effective lifetime of a plant and reduce operational costs.
For a solution that includes both grit removal and screening, the PTU Complete Plant may be the solution of choice. The PTU Complete Plant is a completely sealed plug-and-play compact headworks unit, available in various capacities ranging from 0.2 MGD to 4.5 MGD. It combines screening, grit removal, and sometimes FOG removal into one self-contained unit. The design of the unit is customized according to customer requirements and is manufactured in 316 stainless steel. Screening can be accomplished with either the SSS Spiral Screw Screen or the Roto-Sieve Drum Screen. The PTU is mostly suitable for small to medium sized plants or when customers need a compact headworks solution as the result of space limitations
Recommended Products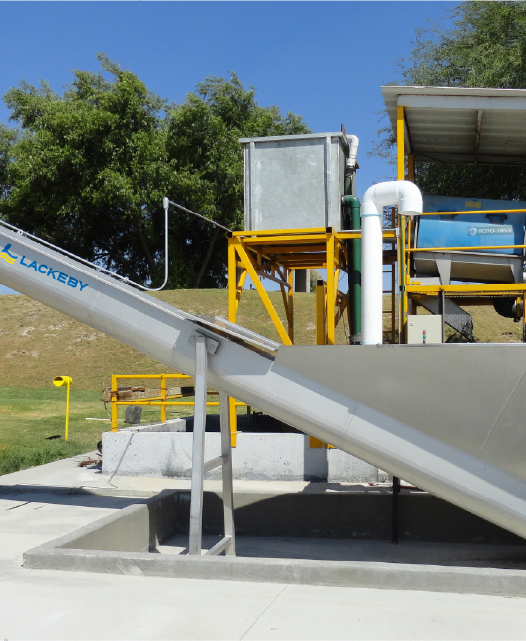 Low maintenance and reliable grit removal.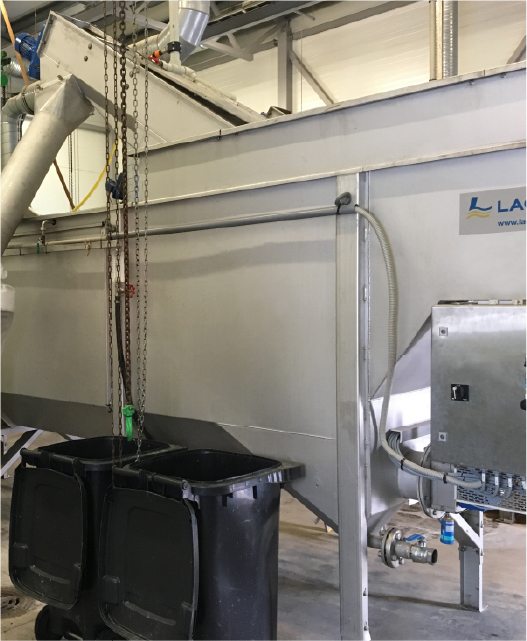 Compact plug-and-play headworks system.
Grit Removal in Wastewater Treatment
Are you tired of inefficient wastewater treatment processes that always leave behind a residue of grit and sand? Look no further than the solution offered by Grit Removal Service! This industrial service provider offers advanced technologies to separate solid materials from water, ensuring consistent high-quality results. Read on to discover how Grit Removal Service can help improve your company's bottom line through more efficient and effective wastewater treatment solutions.
What is grit removal?
Grit removal is an important part of industrial wastewater treatment. It is used to remove the large particles that can clog up filters and cause problems with process efficiency. There are a variety of methods that can be used to remove grit, but the most common is milling.
The benefits of grit removal
Grit removal is an important step in wastewater treatment and can significantly improve the efficiency of your plant. By removing grit and other solids from the wastewater, your plant can focus on more important tasks such as cleaning and disinfecting the water.
Some of the benefits of grit removal include:
– improved wastewater clarity
– reduced treatment costs
– increased plant efficiency
Types of grit removal
There are two main types of grit removal: mechanical and chemical. Mechanical grit removal involves the use of a rotating drum or impeller to remove the larger pieces of grit. Chemical grit removal uses chemicals to break down the smaller pieces of grit.
The most common type of mechanical grit removal is called waterjetting. Waterjetting works by using high-pressure jets of water to knock the larger pieces of grit off the wastewater stream. This process is very efficient, and it can be used on both municipal and industrial wastewater streams.
Chemical grit removal is also an effective way to remove smaller pieces of grit from wastewater streams. Most commonly, chemicals are used to break down the particles into small enough pieces that they can be eliminated by plant filters. chemicals can also be used in combination with other methods, such as waterjetting, to improve overall efficiency.