Low Maintenance
and Reliable Grit
Removal
Low Maintenance
and Reliable Grit
Removal
Grit Classifier
The GC Grit Classifier is a grit removal, conveying, and dewatering unit for flows ranging from 15 gpm to 950 gpm. Each model is carefully designed to effectively separate grit from wastewater or grit slurry. The unit's design creates an even laminar flow, which enables the grit particles to settle. As the grit settles, a shaftless screw carries the grit from the bottom of the hopper to the discharge, further washing and dewatering the grit. Decanted water flows over a weir and is returned to the waste stream; the dewatered grit is then discharged into a container for disposal.
The unit is constructed from either 304 or 316 stainless steel. It is robust, compact, and fully enclosed to minimize maintenance and make installation simple.
The Grit Classifier stands as a remarkable solution in the realm of wastewater treatment, offering a comprehensive approach to grit removal, conveying, and dewatering. Its versatility allows for efficient operation across an extensive range of flows, spanning from 15 gallons per minute (gpm) to an impressive 950 gpm. The meticulous design of each model ensures maximum efficacy in effectively separating grit from either wastewater or gritty slurry. With its sophisticated mechanism and precise engineering, the Grit Classifier emerges as a formidable asset within the field of water management, delivering reliable results with unwavering consistency.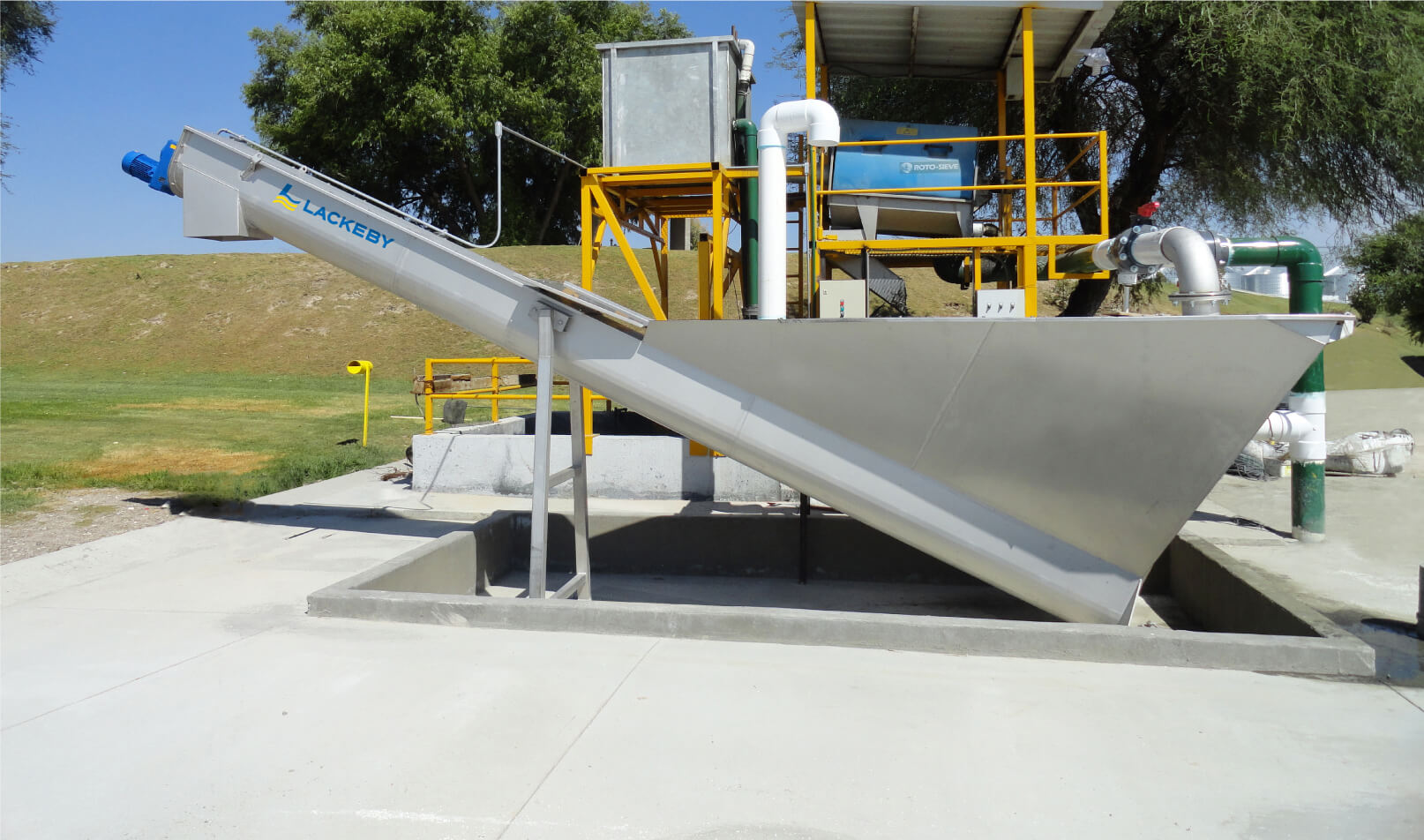 Features and Benefits
Low cost grit removal for flows less than 1.4 MGD.

Maximizes grit dewatering.

Minimal maintenance.

Reduced energy consumption.

Robust design with long operating life.