Roto-Sieve Unsurpassed
Quality, Reliability, and
Performance
Roto-Sieve Unsurpassed
Quality, Reliability, and
Performance
Roto-Sieve Rotary Drum Screens
The Roto-Sieve rotary drum screen is an internally-fed, self-cleaning, inclined drum screen. With over 5000 units installed globally, the Roto-Sieve has unsurpassed quality, reliability, and performance in the marketplace.
In municipal wastewater treatment applications, the Roto-Sieve rotary drum screen is renowned as a fine screen to protect MBR systems; for primary treatment; and for various sludge screening applications.
Industrial users, such as poultry processors, meat processors, food processors, breweries/wineries, and recyclers, utilize it for not only wastewater treatment but also product processing. The Roto-Sieve rotary drum screen can be effectively used in almost any application where a solid needs to be separated from a liquid.
With high operational reliability, a long service life, and low energy consumption, Roto-Sieve rotary drum screens are an excellent long-term investment. The Roto-Sieve has undergone continual improvements and today it represents the most advanced internally-fed rotary drum screen available. The innovative drive system on our larger models requires no trunnion wheels and minimal lubrication which significantly lowers maintenance while also improving operational reliability. Due to its internal feed and circular perforations, Roto-Sieve rotary drum screen offers the best separation that can be achieved mechanically. Perforated opening sizes range from 0.6mm to 6mm diameter and capacities from 0.2 MGD to nearly 10 MGD.
The Roto-Sieve Rotary Drum Screens revolutionize the process of solid-liquid separation with their impeccable design and cutting-edge technology. Being internally-fed, these screens ensure efficient operation by directing incoming wastewater through an inclined drum screen. With a global installation base of over 5000 units, the Roto-Sieve has established itself as a market leader due to its unrivaled quality, unwavering reliability, and exceptional performance.
The self-cleaning feature eliminates the need for manual intervention or downtime, as it efficiently removes debris from the surface of the rotating drum while continuously discharging it into a separate collection area. This innovative system ensures uninterrupted operations and significantly reduces maintenance costs associated with traditional screening methods. Whether used in municipal water treatment plants or industrial applications, Roto-Sieve Rotary Drum Screens consistently deliver outstanding results that meet even the most demanding requirements for efficiency and environmental sustainability.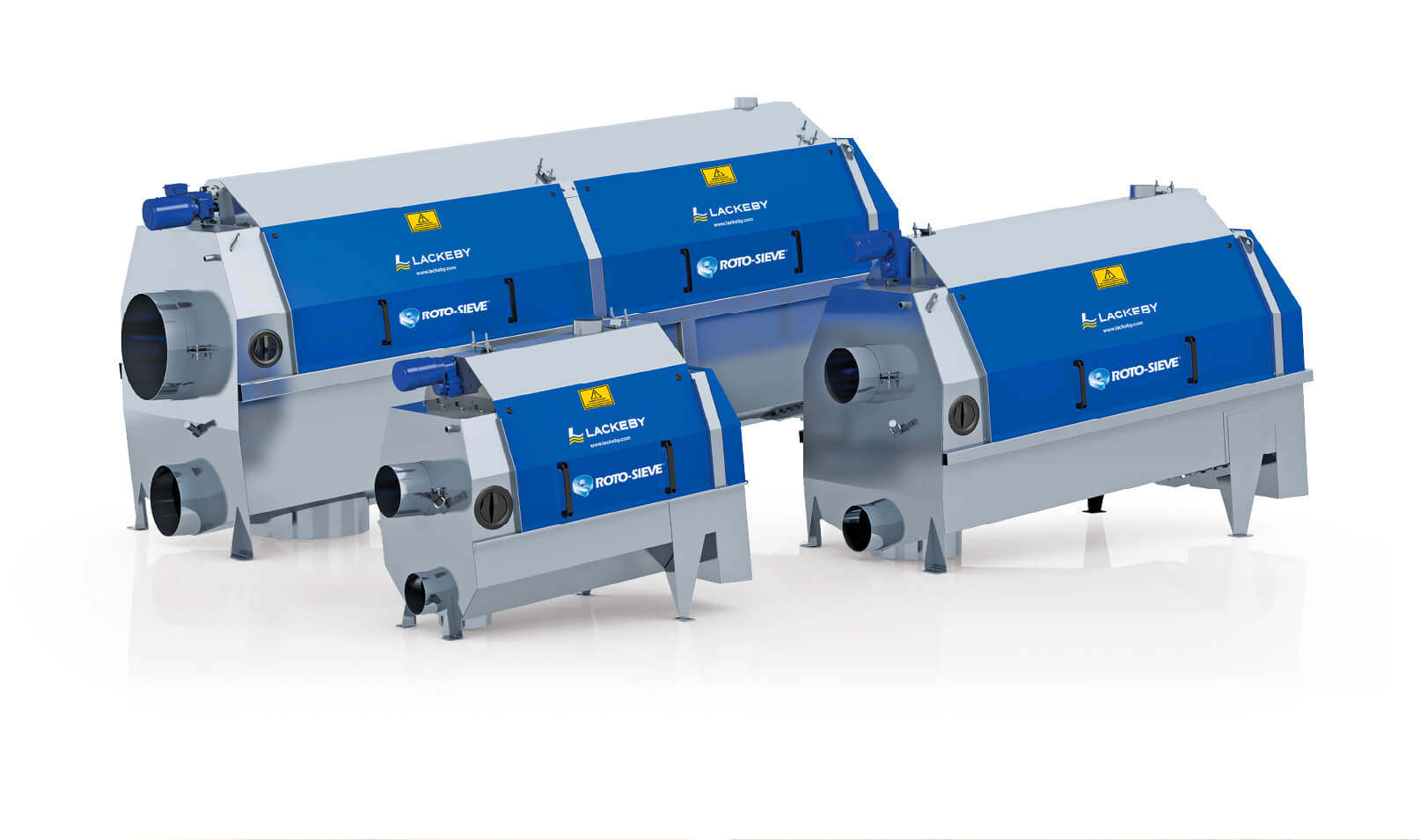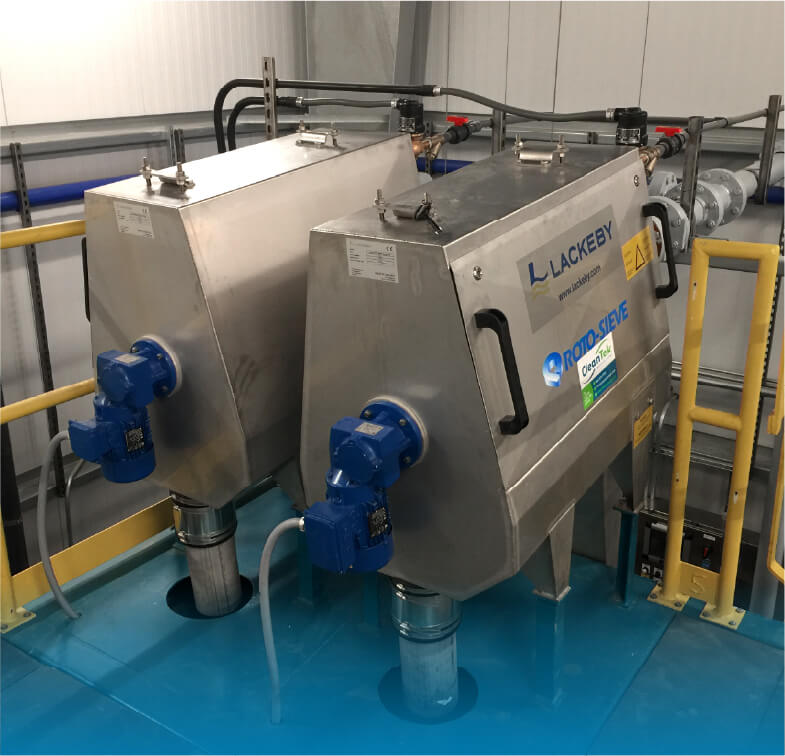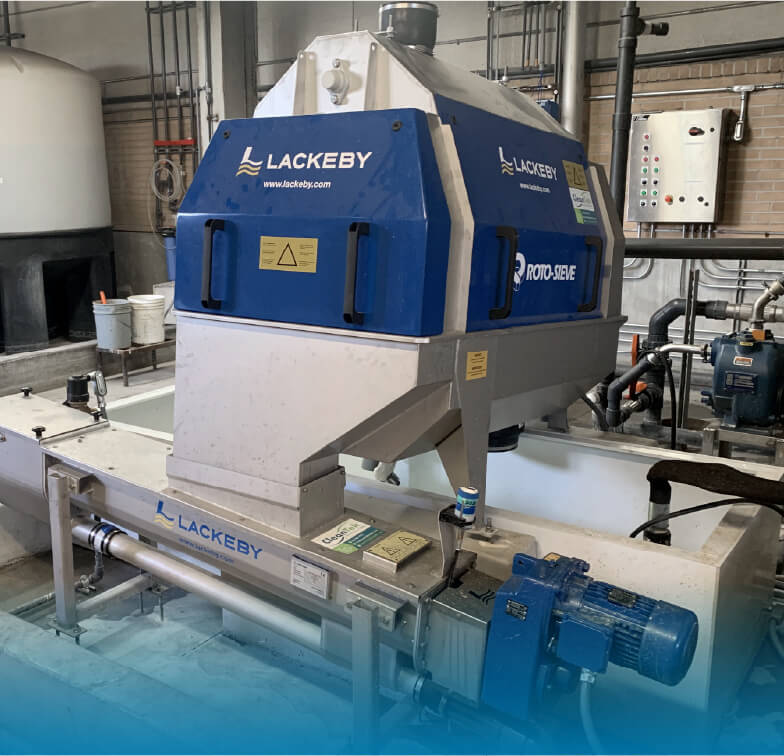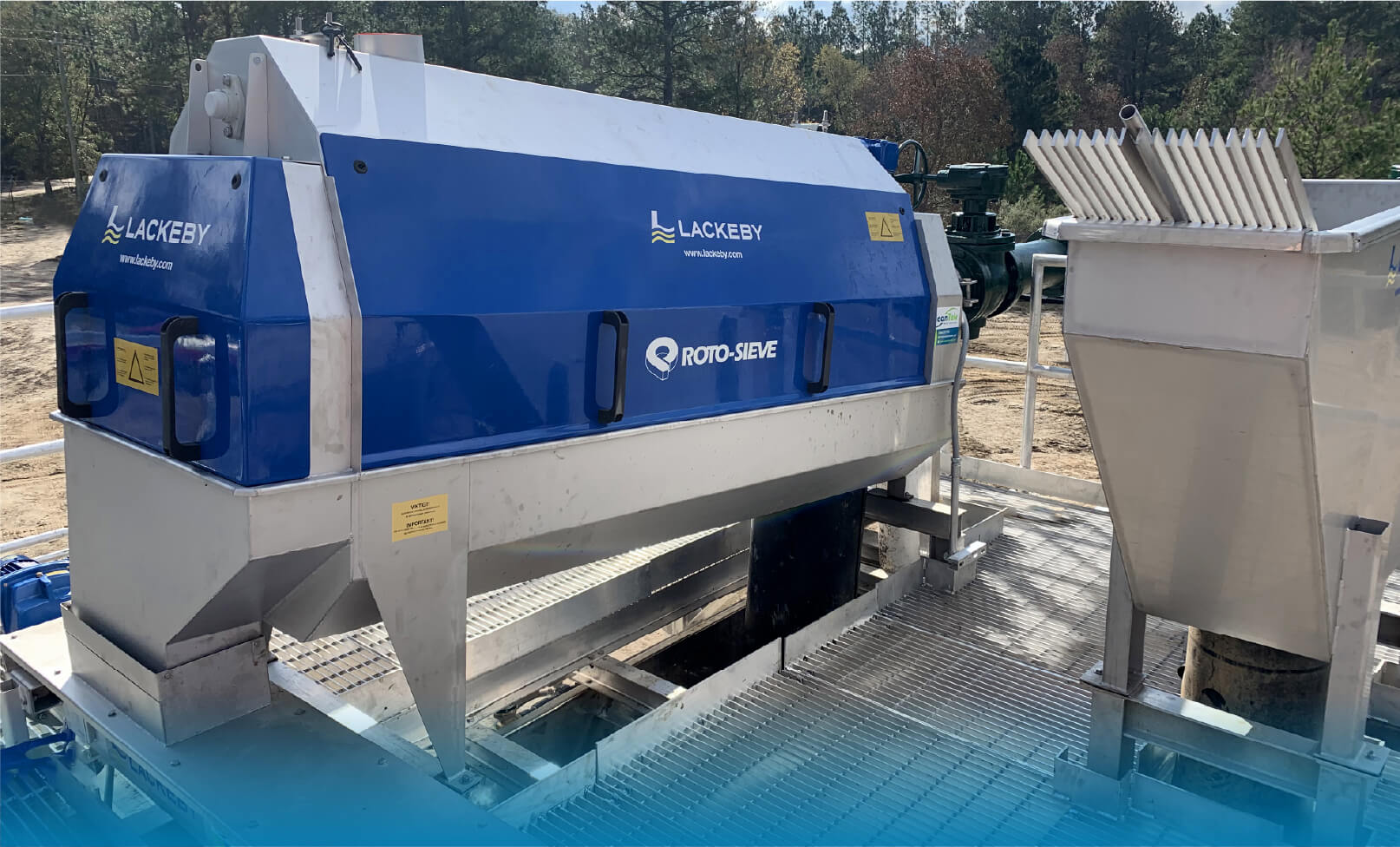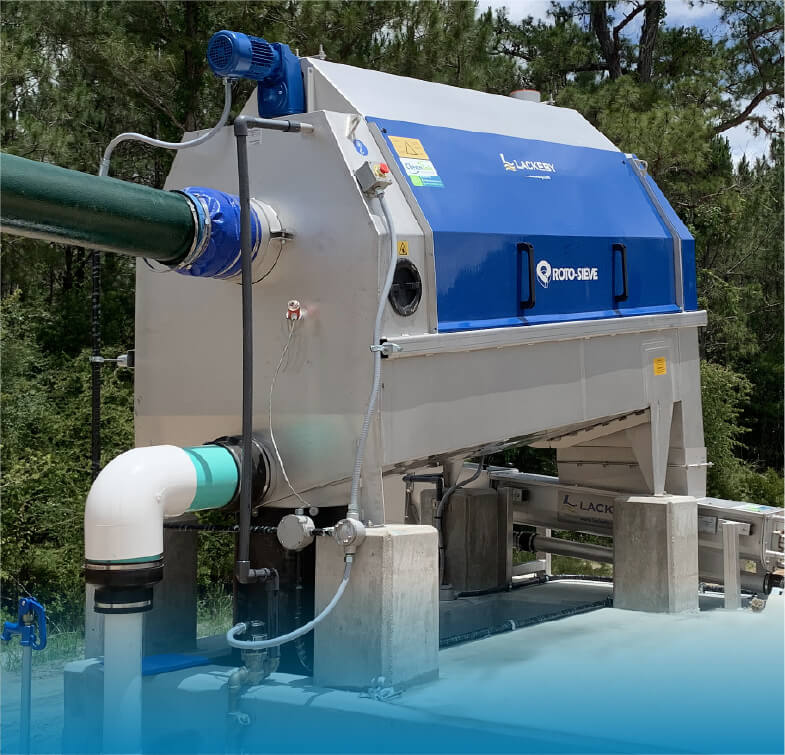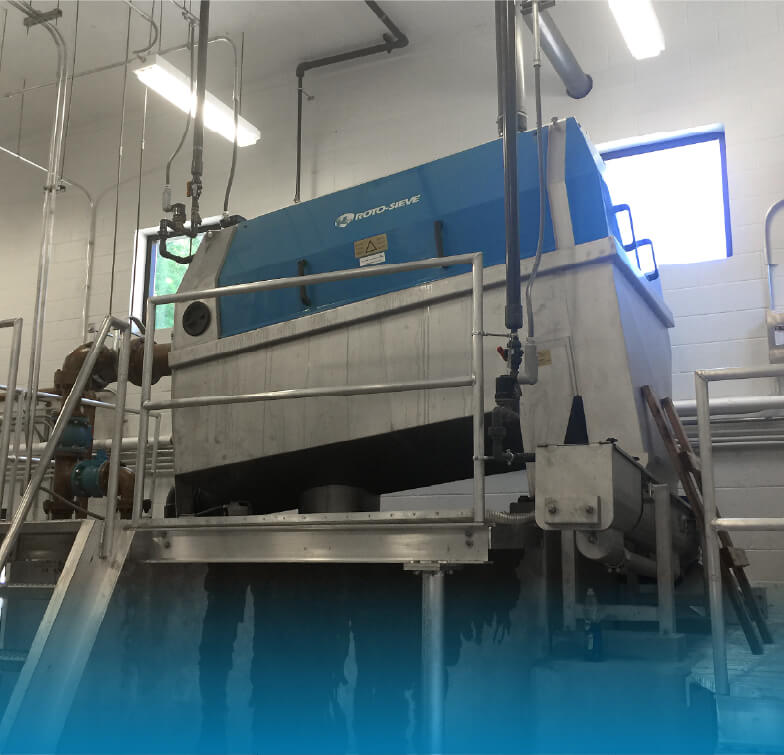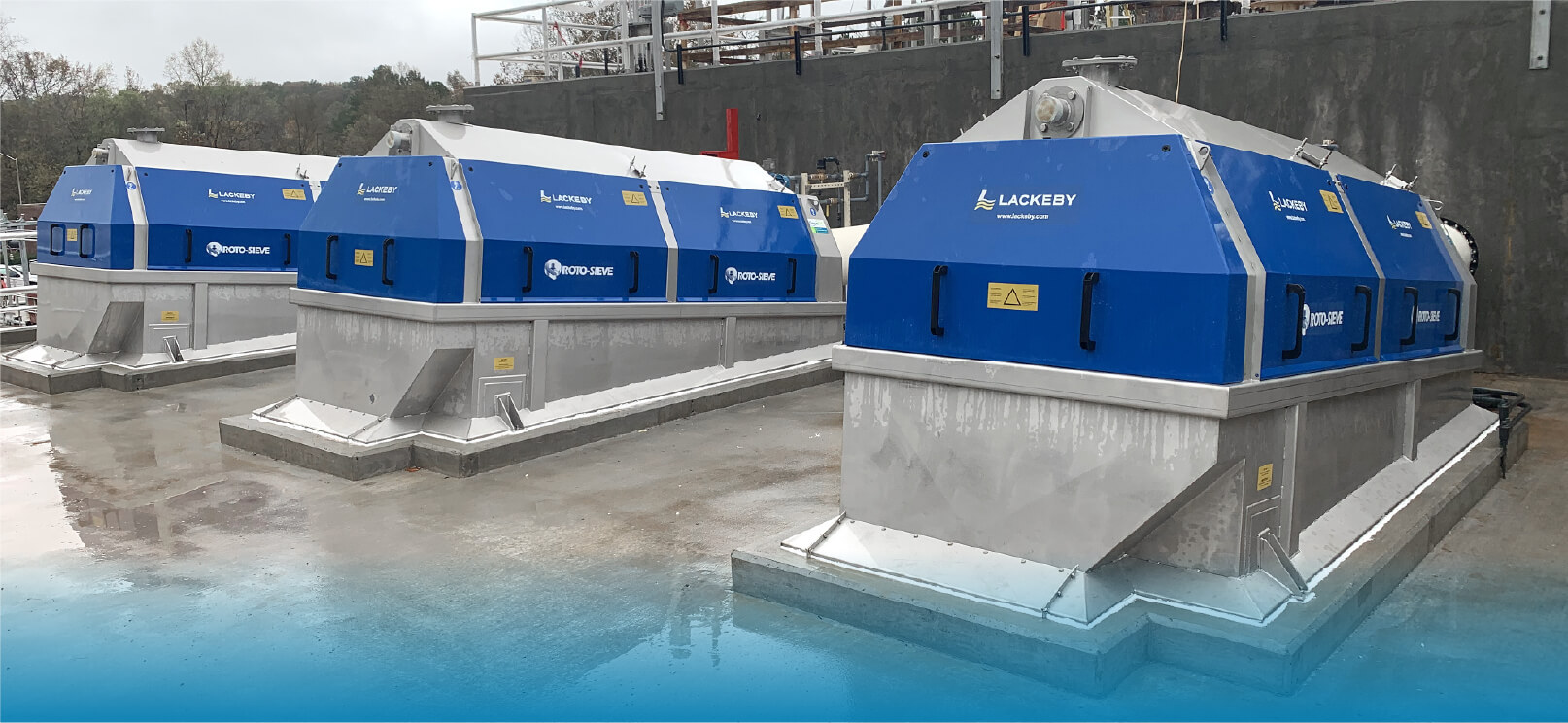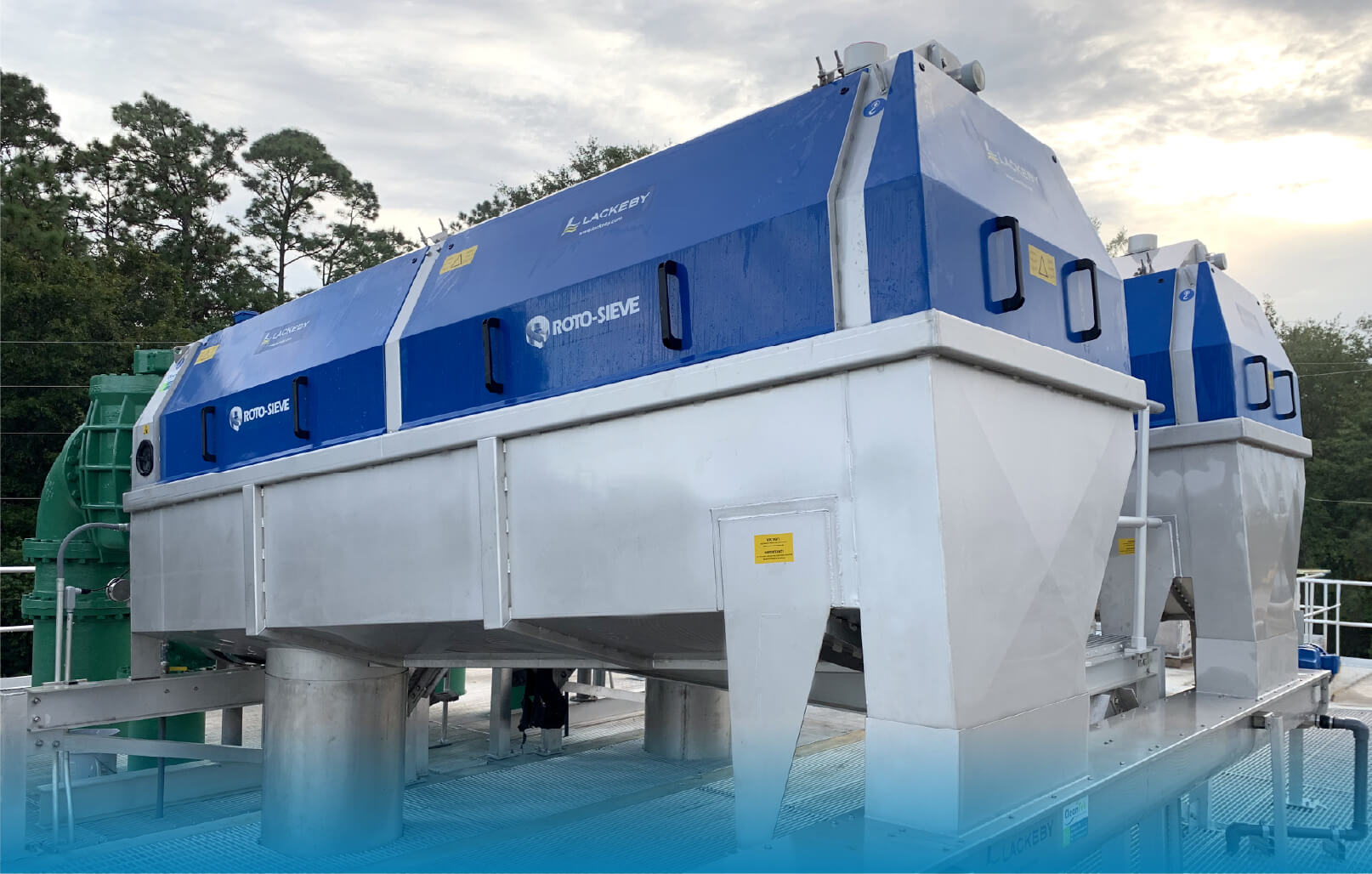 Features and Benefits
No Trunnion Wheels
The innovative drive design and lack of trunnion wheels results in very low maintenance and high reliability.
Low Energy Usage
Even our largest 10 MGD models utilize only a single 1.5 hp motor.
Very Low Maintenance Requirements
The lowest maintenance requirements in the industry today.
Low Spray Water Usage
Friction-driven rotating cleaner brush results in very low spray water usage. Up to a 90% reduction in spray wash usage over designs utilizing continuous spray wash systems.
Overflow Protection
The automatic overflow bypass system with an overflow sensor and alarm protects sensitive downstream processes such as membranes from damage.
Reliability
Over 5000 proven installations around the world. Almost 50 years of experience in the drum screen market.
No Seals
No vertical or slotted seals of any kind eliminates the risk of pass-through or seal failure.
Small Footprint
High capacity and high capture rate with a small footprint. Very few civil requirements.
Versatility
Useful in many different municipal and industrial applications..
Application Flexibility
Small units for small systems/low flows and large units that have up to a 10 MGD capacity per screen.